The Rockwood Growth System brings value to portfolio companies by empowering management to quickly and effectively build out infrastructure. It comprises five key pillars:
Financial Reporting & Business Intelligence: Real-time insight into company performance to improve decision-making
Operational Excellence: Resources to drive focus and operational accountability throughout the organization
Strategic Direction & External Growth: Collaboration on long-term goals that are easily understood by the entire company and drive decisions across all functional areas
Culture & Human Capital: Tools, processes and executive coaching to help leadership build world-class cultures and teams
Operating Resources & Network Expansion: Strategic and organizational advice from Rockwood River Guide® Network members and advisors
The Rockwood Growth System in Action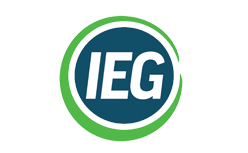 Sector: Industrials
Situation
The founder and president of Impact Plastics sought a partner to provide the resources and expertise to grow the business and build out the team while he transitioned away from day to day operations. Rockwood was attracted to the business for multiple reasons, including: (1) its strong company culture and supporting leadership team; (2) its leadership in a niche market with stable, long-term demand trends; and (3) a nearly 20-year history of consistent annual growth and product innovation supported by a strong pipeline of actionable new growth opportunities.
Growth Plan
Rockwood and management had a shared vision of transforming the business into an institutional quality organization with a diverse base of recurring revenue, a clear and understandable value proposition to customers, and a defined strategy roadmap to create value for shareholders, customers and employees. To that end, Rockwood implemented a series of systems, processes and strategic investments to add significant value to the Company.
Rockwood Growth System
Recruited a talented management team, including a CEO, CFO, COO, and VP of Marketing as well as key managers in sales, IT, marketing, & accounting
Developed a value-added advisory board with significant industry and domain expertise
In conjunction with management and the board, developed a strategic plan and executed on the original investment thesis, re-focusing the Company on serving the wear parts needs of its highly attractive core waste and recycling customers

Sourced and closed eight add-on acquisitions in various product and service categories as well as new geographies to better service customers, expand the product/service portfolio, and grow the total addressable market
Rebranded company Impact Environmental Group (IEG)

Made significant investments to support growth

Made marketing and IT investments in support of scaling the business, including implementation of a CRM, business intelligence tools, and an e-commerce platform
Invested in production equipment to improve efficiency and better manage costs, including robotic automation, plastic extrusion lines, and metal fabrication equipment