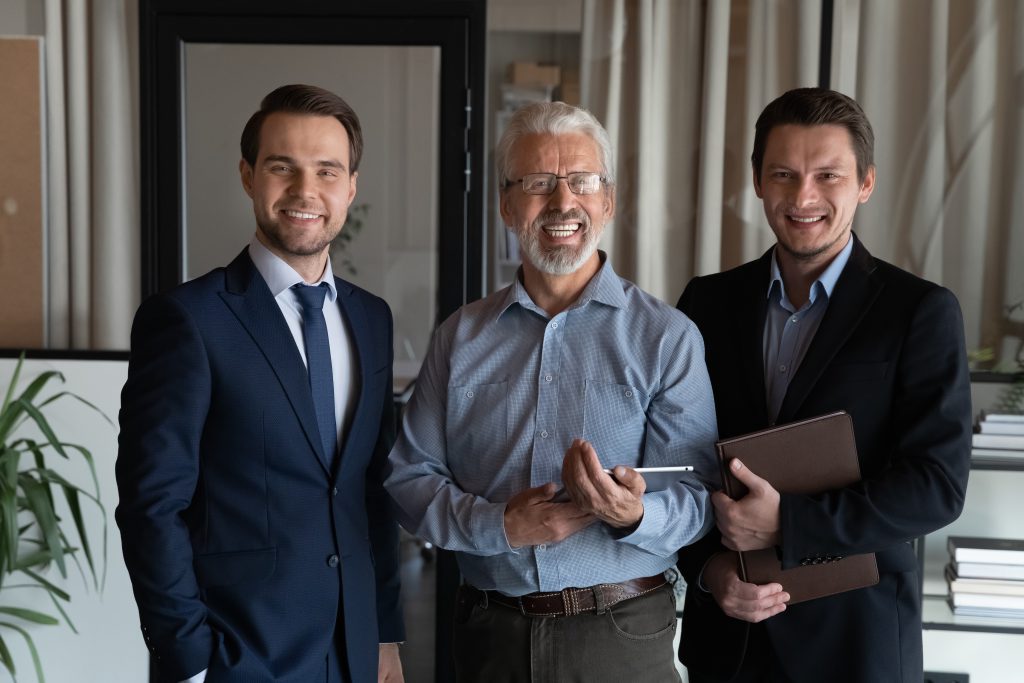 We understand that an ownership transition is a major decision and is only made after in-depth conversations, guidance from trusted advisors, and meaningful relationship-building.
While each partnership is unique, each starts with a conversation. We work with owners and leadership teams at a pace that is comfortable for them, with open lines of communication throughout the process and behaving according to our values.
As significant investors, Rockwood's principals have a vested interest in each one of our portfolio companies' successes. This ensures that our interests are fully aligned with those of our management partners and investors.
A typical process has two distinct phases:
Preliminary Phase
Introductory Meeting or Call
We talk with you about your business, why you're considering a transition, and what role you would like to have after the deal closes. We also share information about Rockwood—our experience, how we think about your business, etc.—so you have a better sense of us as a potential partner.
Confidentiality Agreements
Both parties will sign a non-disclosure agreement to keep your information and our conversations confidential.
Initial Analysis
We provide you with a short preliminary data request list. Once we receive the information, we will prepare and present an initial valuation and offer.
Letter of Intent (LOI)
Both parties sign a non-binding offer that outlines the key terms of the agreement, including the preliminary details and anticipated selling price. Rockwood prides itself on never having walked away from an LOI.
Confirmatory Diligence & Documentation Phase
Due Diligence
We request additional data and documents from you for detailed analysis, both by us and third-party experts.
Documentation
Both parties will finalize the transaction negotiations, and documents (purchase agreement and schedules, bank agreements, shareholders' agreement, management agreements, etc.)
Closing
The real work starts after the financial transaction is complete. This is when we begin the strategic planning process to bring our shared vision for the newly formed business into reality.
We build in partnership with great people and extraordinary cultures.
A partnership with Rockwood is a perfect strategic fit for SYNEO…We are particularly excited about partnering with Rockwood's River Guide network to open new doors and accelerate our growth in the coming years.

Tyler Wackman, SYNEO CEO
We need the right partners to help us take the company to the next level. Teaming with Rockwood…allows our founding management group to hit the ground running and execute the strategic plan we have developed together.

Todd Tholkes, Founding Family Member and CEO of Altimate Medical
Welcoming Rockwood as a partner is especially gratifying for me. I first met Brett Keith, Rockwood's co-founder and Managing Partner, about 25 years ago when his father, Ron, and I were partners in a very successful pharmacy venture. Ron's keen business savvy, strategic vision and values are 'inter-generational' and clearly reflected in Rockwood's personnel and culture. We are delighted to be joining the Rockwood family.

Tim Burfield, Lifeway Mobility Chairman